Q.

Why did you choose to install PLUGO?

As the number of EVs is expected to increase in the future, we have been thinking about installing EV chargers as a measure to get ahead of the game. We highly value the reservation function of PLUGO and are installing it along with the Porsche and BMW chargers to meet the current demand of EV users.

We also deal in equipment that is designed to be charged, such as equipment used in golf (swing analysis equipment) and electric carts.
Obviously, they are useless if they are not charged, not to mention the greater inconvenience and disadvantage EVs face under such situations.

Therefore, we think that eliminating the trouble of customers as much as possible is even a better show of "hospitality", like how they come here assuming they can charge their EVs and find out they cannot. Like this, we thought PLUGO with its reservation function meets our needs, and that is why we decided to install it.
Q.

Are you considering expanding the number of chargers in the future?

Basically, we would like to make decisions based on the progress of technology in the world and situation of demand expansion by EV users.
However, we feel that there is a possibility that we will run out of chargers, and upon installation this time, we chose the area in the parking lot that makes it easy to increase the number of devices later. In the future, we will consider increasing the chargers depending on various circumstances.

The Mori Building Group, to which Shishido Hills belongs, is also considering installing chargers in the future, not only for golf course members, but also for people who work at Mori Building-related Hills in Tokyo. We believe that people who work at Hills are highly sensitive to new services and values, and we expect that they will be quick to adopt EVs.
Q.

What are your expectations for PLUGO in the future?

There are two things we expect from PLUGO in the future.
The first is to propose functions for efficient power use, such as demand control (a system that suppresses the maximum amount of electricity used, thereby reducing the basic electricity bill). Shishido Hills is also starting to charge electric carts at night, and it would be great to have such an update.

The second is to make charging available in mechanical parking garages. As an effort to prepare for the future increase in EV users, we believe that there will be high demand from condominium users and commercial facilities in Tokyo. By introducing the system to these large facilities, we hope to expand the PLUGO reservation network and make society more convenient for users.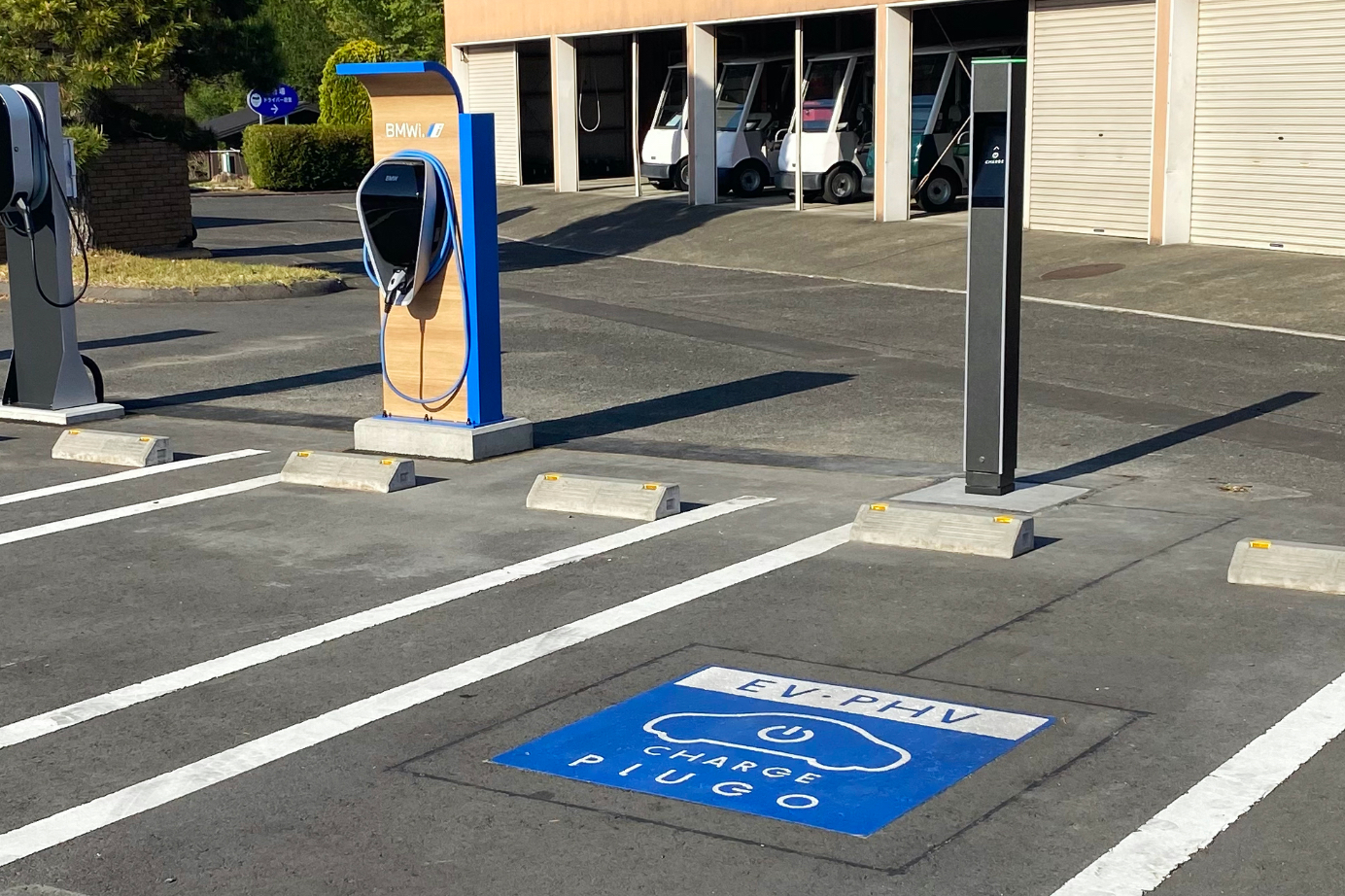 INFORMATION
Shishido Hills Country Club
ADDRESS
1340 Minami Koizumi, Kasama City, Ibaraki Prefecture, 309-1725, Japan
GOOGLE MAP
TEL:+81296-77-2141