To make EV the standard of the future,
increasing the number of electric vehicles and charging environments is not enough.
It is essential to realize sustainable affluence in society as a whole,
by updating the services in every field involved in EV.
That's why we believe the EV charging of the future
needs the "hospitality of the future".
We provide people, businesses, and our society the value
of a sophisticated new experience born from the combination of products and IoT.
To draw and shape a future image which lets you feel the satisfaction of having chosen an EV –
That is the role and the goal of PLUGO.
For a SUSTAINABLE INNOVATION that turns everything that surrounds EV into "OMOTENASHI".
PLUGO will create a future that will make you want to stick to.

ENER
G

Y
INNOVATION
Realization of Green Charging®
Even if the number of electric vehicles and charging stations increases, if the amount of energy to charge them does not change, a true sustainability will not be born.
PLUGO implements "Green Energy Certification" on all chargers.
By enabling charging with green (renewable) energy, it provides the value of "smart energy" that is appropriate for eco-friendly EV.
Realization of
Green Charging®

SERVICE INNOVATION
TOURISM
Improving service levels
It lets you reserve a charge in advance to eliminate the anxiety of not finding charging facilities at your destination.
In addition, PLUGO enhances usability by linking check-in with facilities and providing in-car OMOTENASHI services through IoT, and contributes to improving the service level of the facilities that install it.
Reservation Service
Linked Check-in
Expansion of service
hours and space
LIFE
Making Lifestyle Smart
In addition to enhancing charging facilities as infrastructure, we utilize IoT and cutting-edge technology to realize a comfortable life with EV. We also develop products that emphasize harmony with the surrounding environment to reduce visual noise. Through charging, we provide services that lets you feel the changes in your lifestyle.
Enhancement and
visualization of
charging infrastructure
Realization of wireless charging
Reduction of visual noise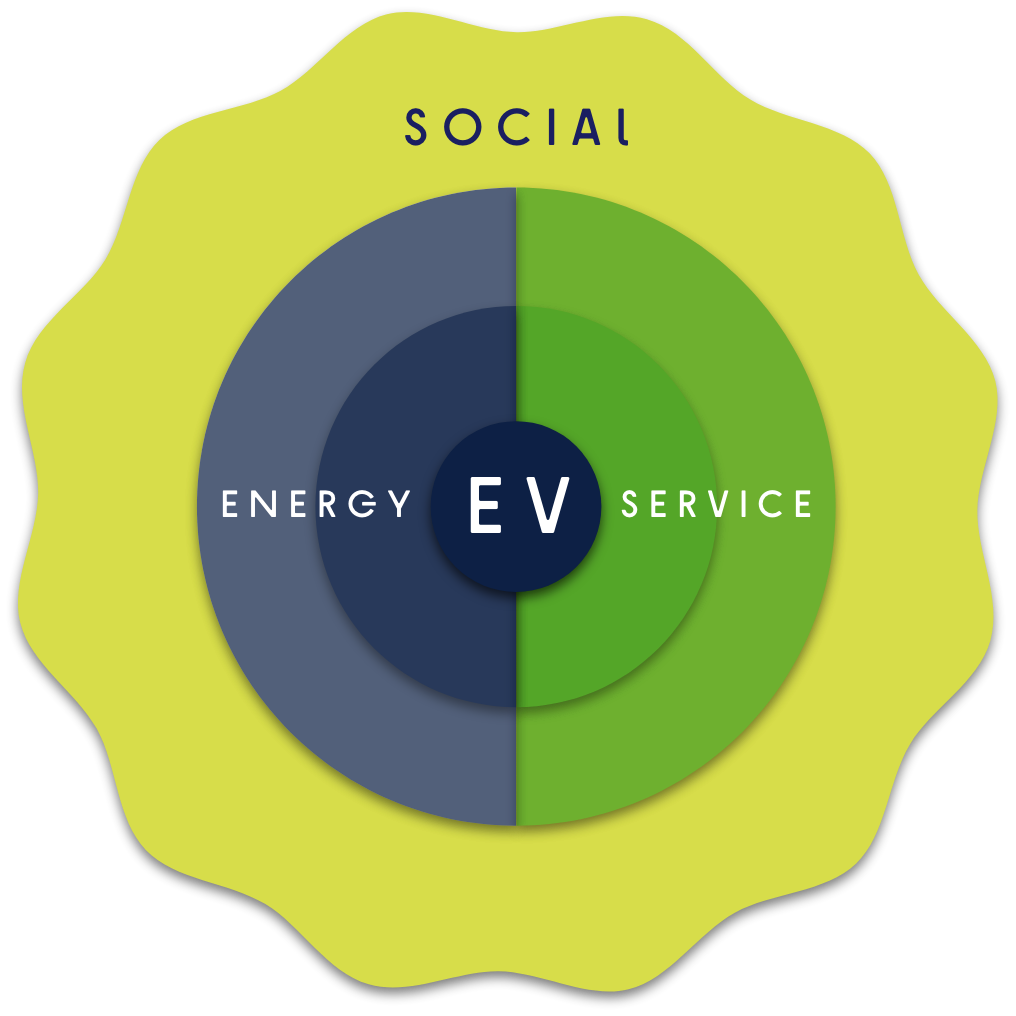 SUSTAINABLE INNOVATION
SOCIAL
Realization of Socially Centered Design
From the point of view of OMOTENASHI to society, we develop a function that brings value to all people, combining energy and service.
We aim to realize a "Socially Centered Design" by breaking away from the conventional station service that was limited to users, and creating the "hospitality of the future" for the society as a whole.
Utilization of energy
circulation cycle
Safety and power source function
in case of disaster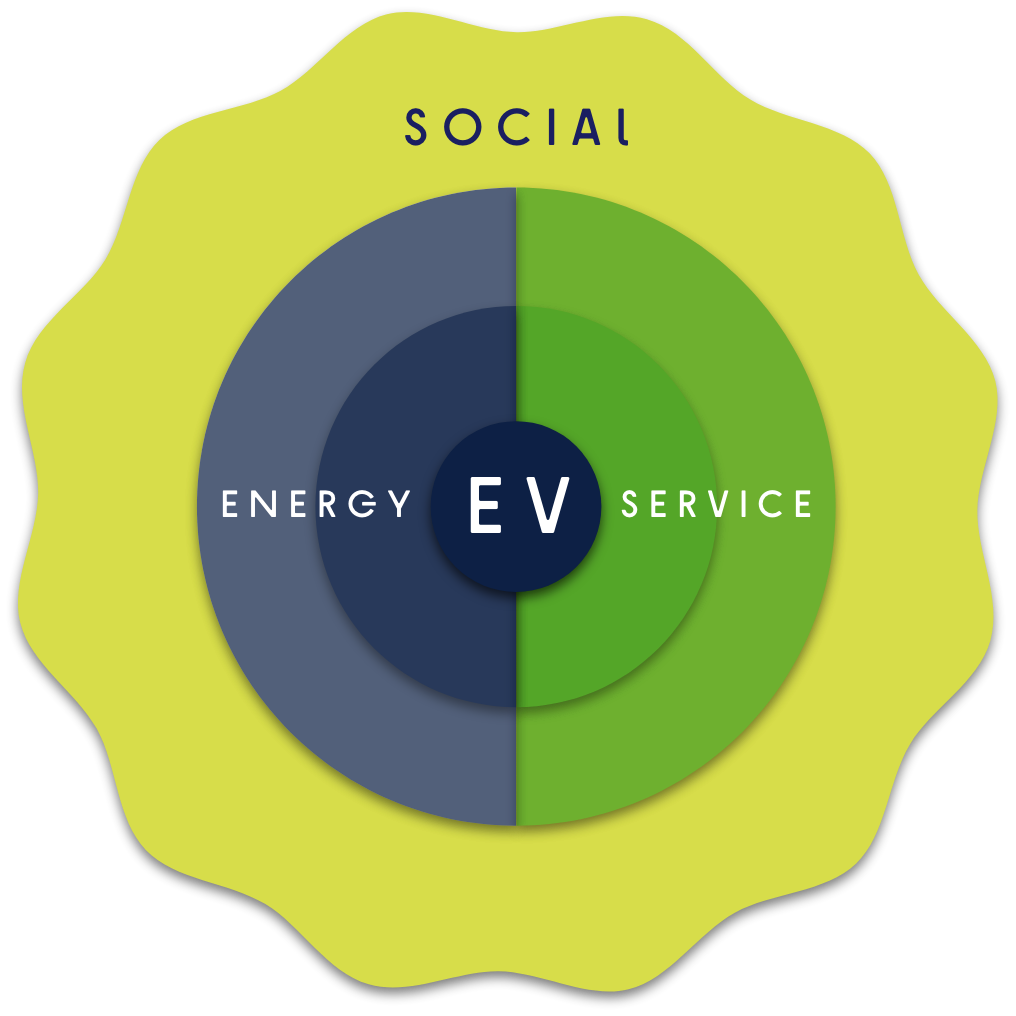 PRO
G

RESS PROJECT
Ongoing Projects
PROJECT ROADMAP
Future plans
Since our founding in 2018, we have been working on the development from the viewpoints of both products and IoT. Based on our accumulated knowledge, we started offering products and services full-scale from 2021.
2018 ― 2020
We developed the first unit "PLUGO WALL" as a test operation. While collecting user testimonials and improving the accuracy of products and IoT、we have succeeded in developing our new model, "PLUGO BAR", with significantly reduced cost and size.
2021 ―
Based on the knowledge accumulated since the founding of the company, we started to develop full-fledged product services. In addition to further reduction of visual noise, we will create a variety of values that realize sustainable coexistence with our society, such as improved usability and emergency power supply functions in the event of a disaster.
SERVICE
& VALUE
Green Charging®
All PLUGO chargers offer a Green charge® option.
It provides the value of "smart energy" appropriate for environmentally-friendly EV.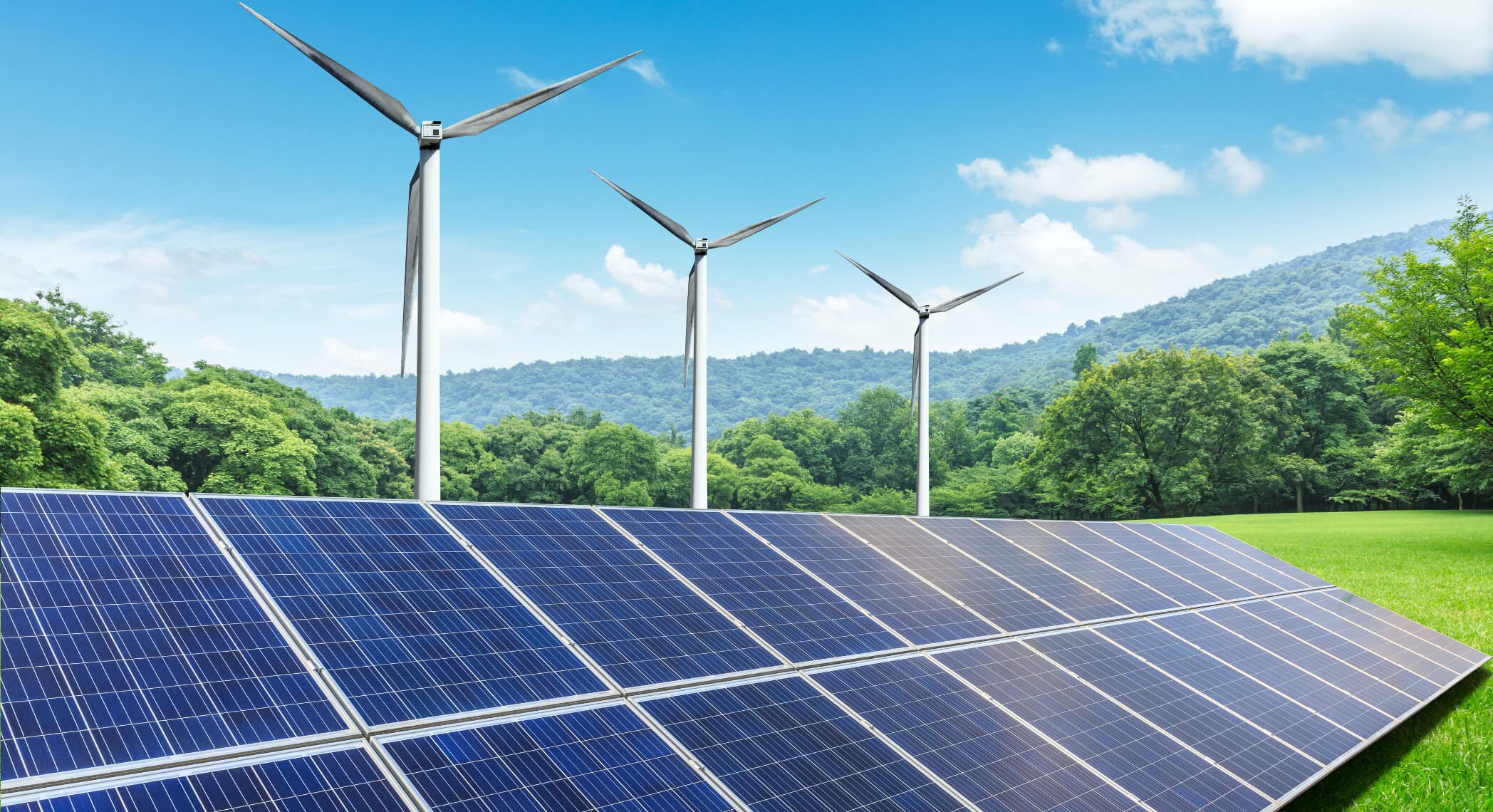 Booking & billing services

Equipped with an online reservation system, it ensures charging at the destination in advance through our smartphone app. And what's more, the billing system linked with the smartphone allows for an easy breezy payment even without the charging card.

Check-in voucher

The system sends coupons to your smartphone when you approach the charger. It notifies you with the contents users would like to get, such as store discounts and event information, making OMOTENASHI take shape from even inside the car, beyond the bounds of facilities.

Reduced visual noise

Our chargers adopt compact bodies with an emphasis on harmony with the surrounding environment. In addition, the exterior materials even including the siding can be selected freely so that a new function can be added to your existing space while keeping visual noise at its minimum.