Nagatoro Town, Saitama Prefecture, and PLUGO Inc. conclude the "Comprehensive Cooperation Agreement for Regional Vitalization and Decarbonization, including Tourism Promotion, Disaster Prevention and Disaster Countermeasures"
We would like to announce that on Wednesday, October 13, Nagatoro Town, Saitama Prefecture (Town Mayor: Ms. Takie OSAWA) and PLUGO Inc. (Higashi-Gotanda, Shinagawa-ku, Tokyo, Representative Director & CEO: Naoki OKAWA), will conclude a comprehensive cooperation agreement for the purpose of aiming to realize the advanced area for decarbonization through the promotion of electric vehicles (EVs), promotion of tourism, and disaster prevention and disaster countermeasures by way of developing charging infrastructure in the region.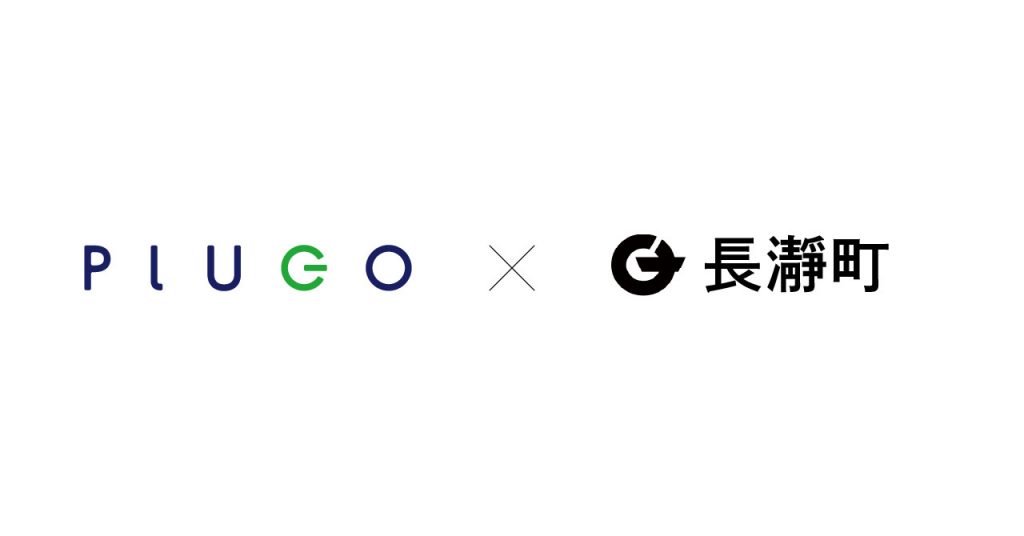 On September 15, tourism promotion measures focusing on the expansion of PLUGO's EV charging facilities were adopted for a support project of the "Nagatoro Business Competition" which would support startups in Nagatoro Town.
While the support period for this project is within the fiscal year 2021, since it has become an urgent task to promote regional decarbonization towards "2050 Carbon Neutral," we have decided to conclude this Comprehensive Cooperation Agreement in order to continue between the two parties the initiative for implementing the future charging infrastructure to realize a sustainable society.
The signing ceremony for the conclusion of this Agreement will be held as follows:
(To be held immediately after the ceremony to present the notification on the adoption of "Nagatoro Business Competition.)
Signing Ceremony for the Comprehensive Cooperation Agreement between Nagatoro Town and PLUGO Inc.
Date and time: Wednesday October 13, 2021 15:00-16:00
Venue:       Reception Room, Nagatoro Town Office 2F
Order:
Explanation of the purport of the Agreement
Addresses by signatories
Signing of the Agreement
Photograph taking
Explanation of the projects in the future
Q&As with the press
Closing
Maters for cooperation in the project:
Matters related to initiatives for environmental problems including decarbonization
Matters related to measures for disaster prevention and responses to disasters
Matters related to transportation
Matters related to promotion of tourism and industries
Matters related to dissemination of the attractiveness of the region
Matters related to reginal vitalization
Matters related to improvement of services for Town people and regional vitalization
Other matters deemed necessary
Draft plans for future projects taking advantage of the characteristics of Nagatoro Town
Installation of charging infrastructure with sophisticated design, which matches with so nature-rich a landscape where the whole the town is designated as a natural park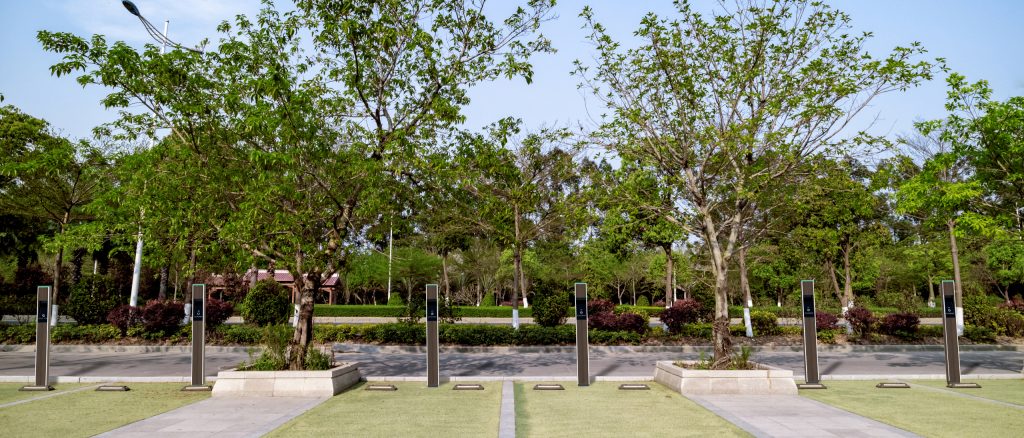 The photograph shows the image of the installed PLUGO products
Development of intermodal passenger transport through sharing services of electric mobility which can be used by tourists
There are 3 million visitors annually for Iwadatami (pile of rocks) which is called the "Window of the earth" (a nationally-designated site of scenic beauty and natural monument), the cherry‐tree‐lined path (a top hundred cherry blossom viewing spot) and activities such as going down the river and rafting.

Branding as an advanced region for decarbonization through local production for local consumption of renewable energy produced in the region by combining stationary storage batteries and charging/discharging facilities
Example of a model for measures for disaster-prevention and responses to disasters which gives the population of about 6,800 people peace of mind, taking advantage of stationary storage batteries and the electricity storage function of EVs
With additional charging infrastructure, aiming for the "Nearest country town from urban areas" which can be visited by EV users with peace of mind
Comment by Takie OSAWA, Mayor of Nagatoro Town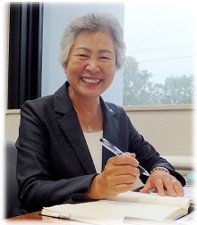 For our town where we have rich nature and engage in a lot of outdoor activities, co-existence with nature is an extremely important theme. Support for startups has led us to conclude a comprehensive cooperation agreement in order to promote various projects in cooperation with PLUGO Inc. which has a wide range of knowledge and great potentials for the future. Going forward, we will strive to promote decarbonization under the public-private partnership to maintain our town's landscape of scenic beauty and further develop the tourist industry.
Comment by Naoki OKAWA, Representative Director & CEO of PLUGO Inc.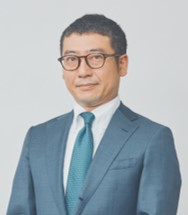 Under the business concept of "Creating a future that will make you want to stick to," we aim to implement in the society charging-related services which will create a novel user experience through the development of new social infrastructure that is environmentally friendly and does not generate landscape noise. This time, we feel a great pleasure and responsibility for being able to start such challenge for the first time in Japan with Nagatoro Town which is promoting the community development emphasizing co-existence with nature.
PLUGO Inc.: Overview
Representative: Naoki OKAWA, Representative Director & CEO
Establishment: July 18, 2018
Capital stock, etc.: 188 million yen (including capital reserve and stock acquisition rights)
Headquarters: NMF Takanawa Building 8F, 2-20-4 Higashi-Gotanda, Shinagawa-ku, Tokyo 141-0022
U R L:https://www.plugo.co.jp