PLUGO Only Japanese Company Providing Electric Vehicle Charging Service  Exhibits at London EV Show 2021, Biggest EV Event in Europe
Entering Global EV Front with Japan-originating "OMOTENASHI" EV Charging Stand PLUGO BAR
PLUGO Inc.(Higashi-Gotanda, Shinagawa-ku, Tokyo, Representative Director & CEO: Naoki OKAWA), a company providing charging service for the spread of electric vehicles (EVs) will exhibit at the London EV Show, the biggest EV event in Europe to be held in London, the United Kingdom from December 14 to 16.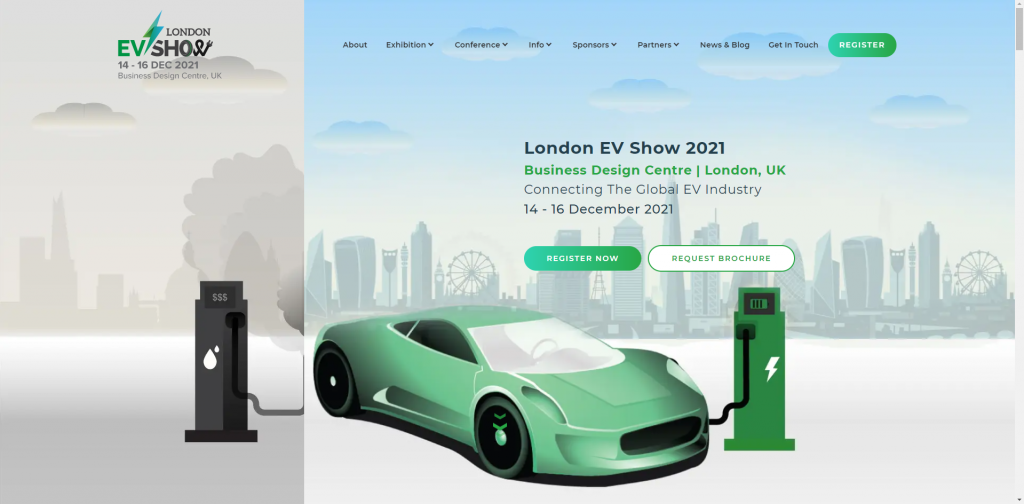 In Europe, there was an international motor show "IAA Mobility 2021" in Munich City, State of Bavaria, Germany from September 7 to 12, attracting attention with automobile manufactures exhibiting mainly electric vehicles and related technologies (No exhibition from Japan).
Moreover, on October 31, the 26th Conference of the Parties (COP 26) to the United Nations Framework Convention on Climate Change opened in Glasgow, the United Kingdom, with heightened interest in decarbonization.
With the global shift to EVs, the London EV Show 2021 has attracted attention internationally as the most awaited EV show in Europe ever since the event was decided to be held.
While the shift to EVs in Japan is said to be lagging behind from the international trend, PLUGO has decided to exhibit in order to disseminate the "OMOTENASHI" services centered on its unique EV charging to the world and strengthen network with the global EV industry which is also the theme of the London EV show.
London EV Show 2021 Overview
*Conferences and exhibitions will be held as hybrid events,' amalgamating the features of both in-person and virtual events.
Conference: Under the theme of networking the global EV industry, this event will be attended by policymakers, business leaders and industry experts from around the world to deliberate over the latest innovations, massive market potential and future roadmap of this ever-advancing EV industry.
Speakers: https://londonevshow.com/conference/speakers
Exhibition: At the same time, the London EV Show will also hold exhibitions to introduce the latest products, services and innovations by EV-related companies from across the world, including automobile OEMs, component manufacturers, batteries & battery management systems companies, charging systems & solution providers, autonomous driving tech companies, and eMaaS.
PLUGO, as a decarbonization startup originating in Japan, will exhibit its EV charging services and initiatives with local governments at the Business Design Centre in London.
Exhibitors: https://londonevshow.com/exhibition/companies
PLUGO Exhibition Contents
PLUGO BAR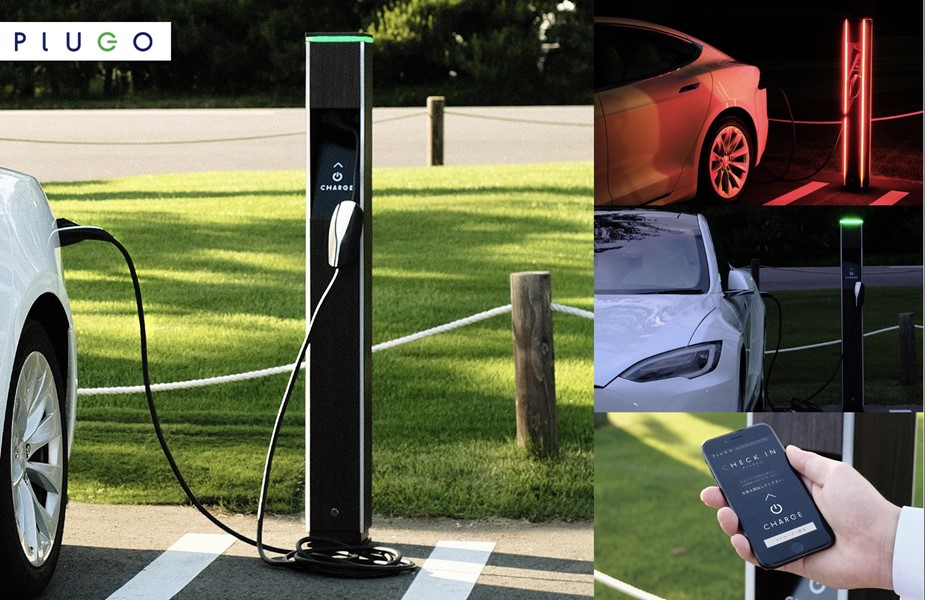 An "OMOTENASHI EV Stand" with increasing installations at hotels and golf courses in Japan, due to appreciation of its user hospitality with the advance reservation function to secure a charger before arrival without fail as a destination specialized charging stand  based on CEO OKAWA's experience of worrying about running out of electricity.
EV Terminal Park Initiative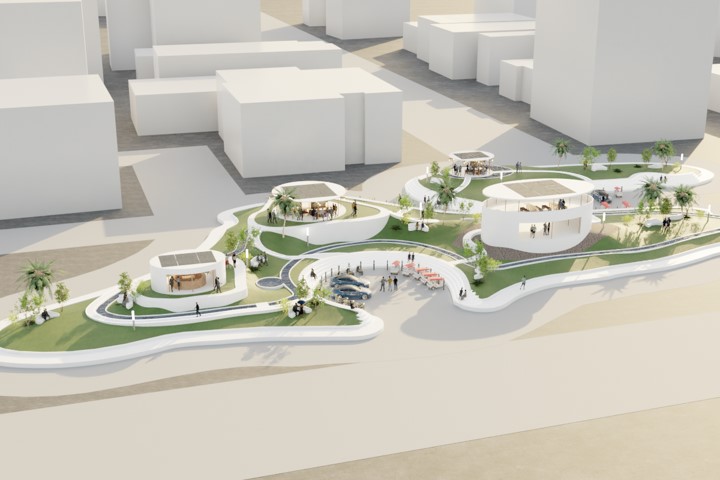 A master plan of urban planning, being proposed to Singapore and India, that will develop new EV infrastructure and connect surrounding environments, without damaging the original townscape and culture of  the country. It is designed by Seitaro YAMAZAKI, who also works on the utilization project of the former Nara Prison which is Japan's important cultural property and the renovation plan for the Konoike Athletic Park.
Initiatives with MaaS and local governments in Japan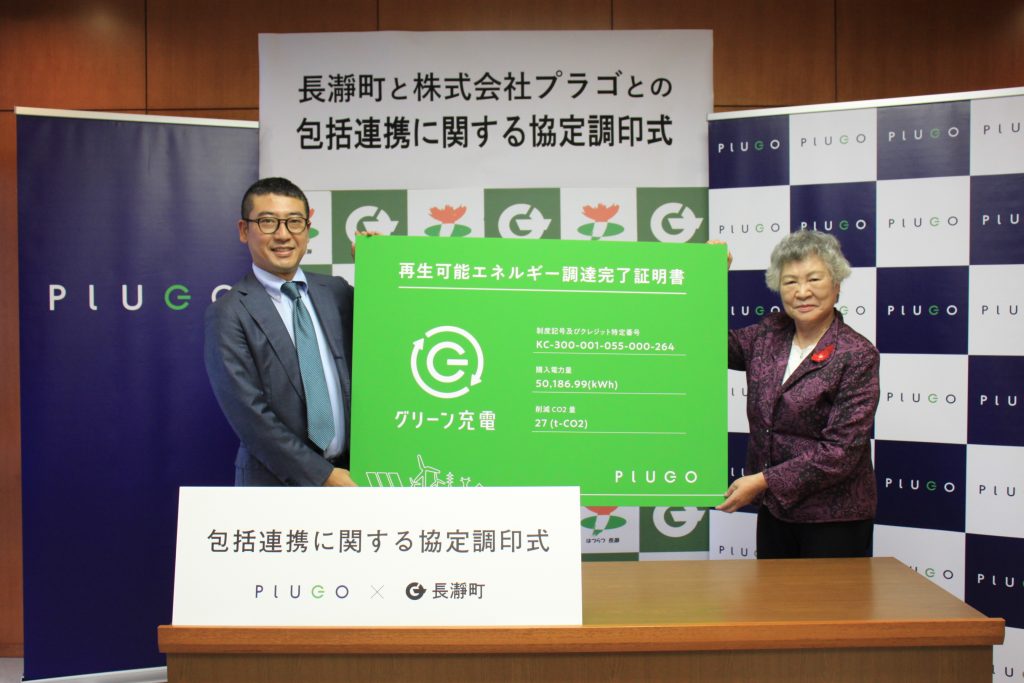 To introduce a case of Japan's first environmentally friendly tourism MaaS "NIKKO MaaS" which has installed PLUGO BAR to comply with RE100 and not to damage the landscape around the national park.
To introduce the initiative for the "Comprehensive Cooperation Agreement for Regional Vitalization and Decarbonization, including Tourism Promotion, Disaster Prevention and Disaster Countermeasures" with Nagatoro Town, Saitama Prefecture.
Going forward, PLUGO will continue to create a future that will make you want to stick to, by dealing with various issues such as solving transportation issues of the motorized society in Japan and abroad and harmonizing new equipment and the landscape.